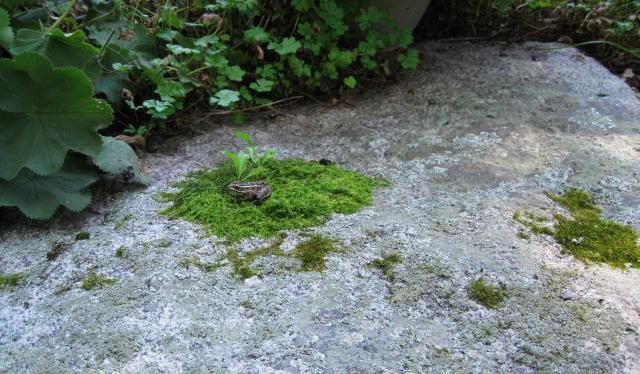 An experience not yet confirmed...
what is the difference between a toad and a frog?
So, studying, this seems to be a leopard frog but in a young stage.
S/he just sat there while I watered plants all around.
Darn. This actually was taken a couple of days ago. And today I saw the same size frog (small) and a yet smaller one beside. So wanted to show you the 'couple'!
But...
too busy watering all that I needed to do, and forgot to take a photo. I was amazed, yet again, that they just sat there, while I did my thing.
The young snake, on the other hand, couldn't get away from me fast enough! Not even 8 inches and half the size of a pencil. If he weren't moving, I would have stepped on him.
Tell me again, why we want frogs and snakes?

--------------------------------
The earth laughs in flowers