This is The Year of the Maple.
First up, the sugar maples: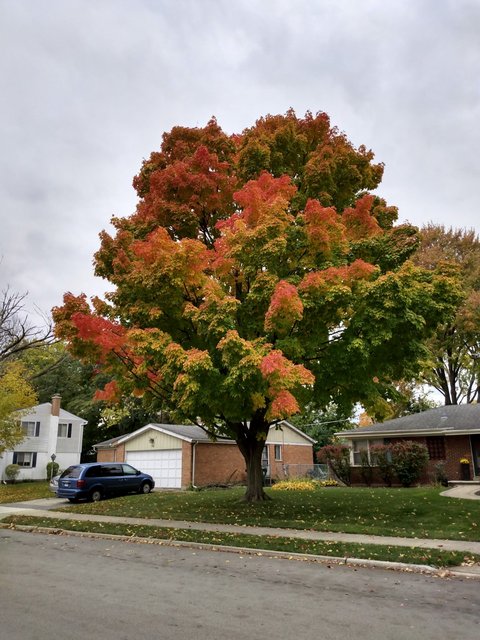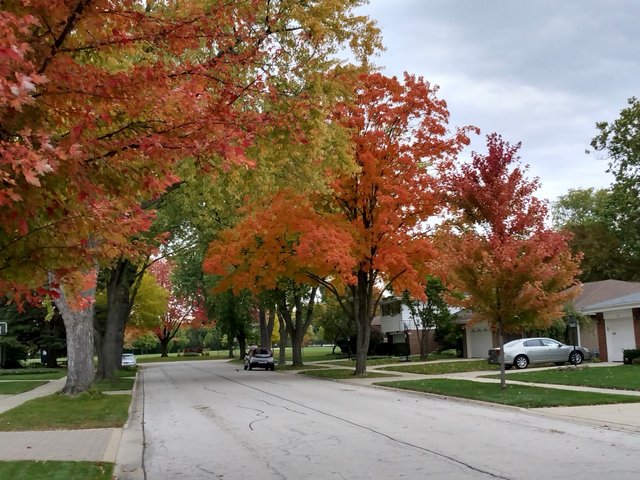 Neighbor's parkway tree. It's an Autumn Blaze, a cross between a silver and a red maple, neither of which usually gets very good color. But the hybrid is stunning, and the color seems to happen every year: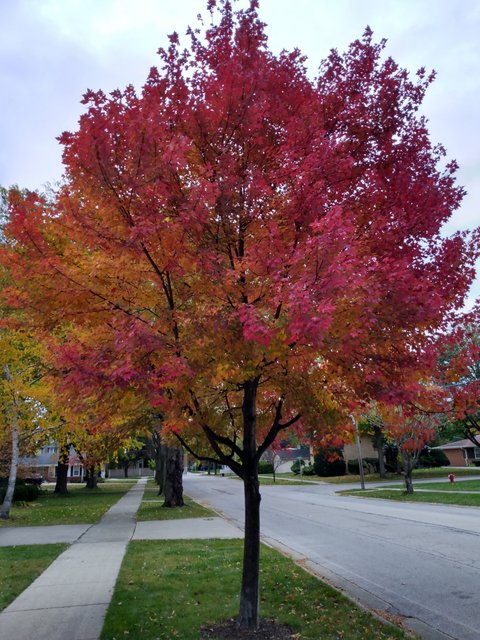 Even the lowly silver maples, not known for good fall color, are giving it their best shot: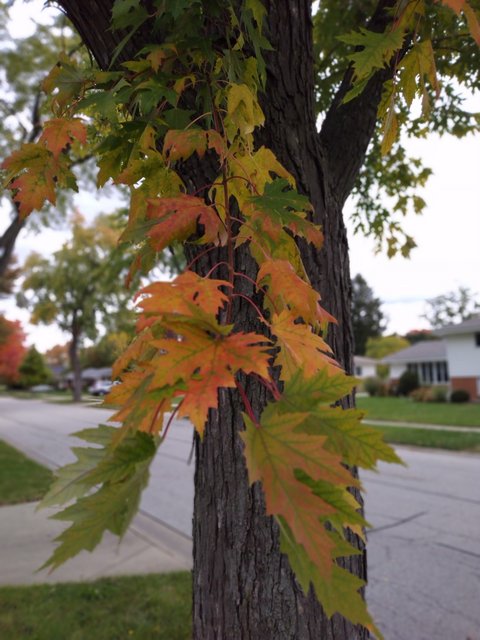 And a fothergilla I planted in the front years ago, and that usually only goes a golden yellow, is doing this: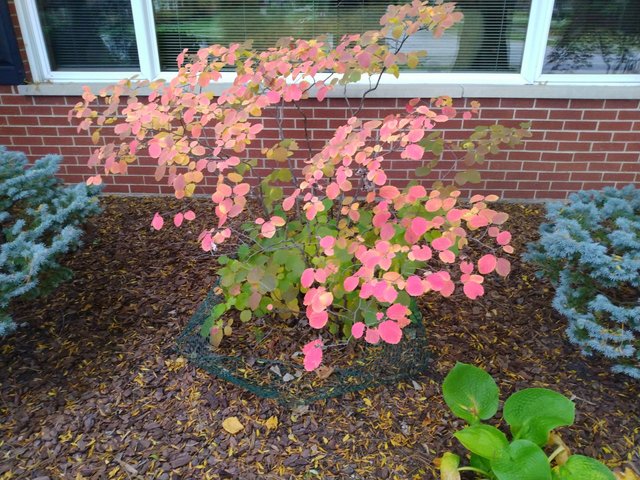 We're going to get a frost in the next few days and that will accelerate things a lot. I'll be up to my eyeballs in leaves soon...

--------------------------------
We are all visitors to this time, this place. We are just passing through. Our purpose here is to observe, to learn, to grow, to love… and then we return home. - Australian Aboriginal proverb

Bazootiehead-in-training