Kluurs, did you then do all the framing or did you buy them that way?? (because if so, that's way more economical!)
What kinds of search terms do you use? I am now going to start searching that way!!
In any case, we just got home from spending way too much money on frames.

(Well, maybe not, $310 to get 4 prints framed, is that too much or not?)
We ended up getting matte black frames, similar to the frame (except without the bevel) on this print we already have:
.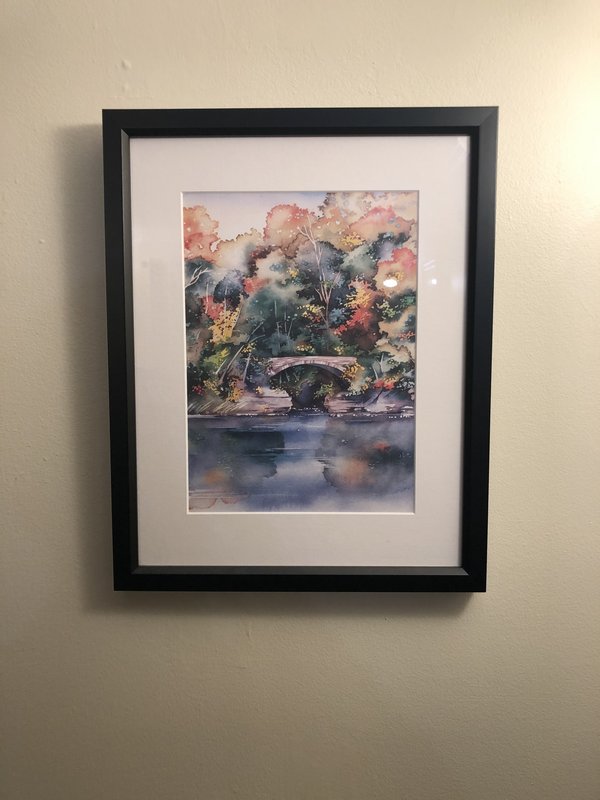 The three prints that are in the set are kind of small so we choose a slight thinner frame, and then we added one other print (in a fit of inspiration from something that was already in our house but not framed) which is larger, so that one has the same kind of frame but slightly thicker.
And we chose very simple, cream colored matting (the four prints had very similar colored border around them already, so we used the same color matting for all four prints).
They showed up different matting options (like where you have cream, then a color, then cream again) but I decided I liked it better with the more simple presenation.
Ok, now I'm super excited to get them back!

They said it would take two weeks (possibly sooner)