quote:

Originally posted by RealPlayer:
wtg, how does that pancake thingie work? What happens if the pancake sticks to the pan? And how do you cook the other side?
Made my first batch of holiday pancakes using the Aldi pan.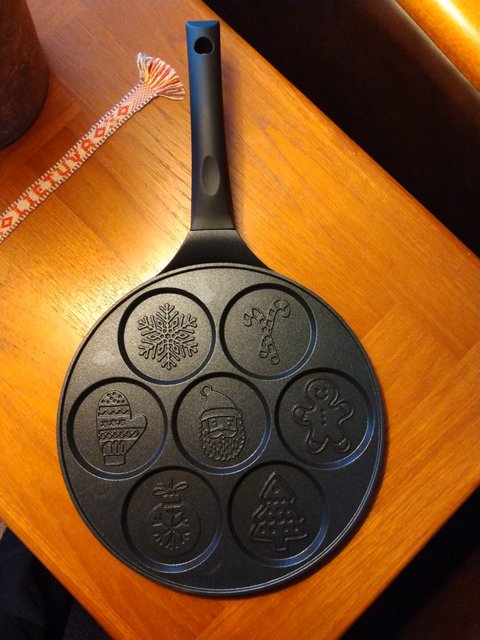 Total success.
I heated the pan and then tried wiping the indents with an oily paper towel. Made the first batch and nothing stuck. Made three more batches, never oiling again, and they didn't stick at all. Whatever this nonstick surface is, it lives up to its name.
I used a little more than an 1/8th of a cup of batter for each pancake. I used a small wooden knife/spreader to pick up the edge of the pancake to flip it. I have asbestos hands so I just gently flipped the pancake over and also pressed it a little so the uncooked side made good contact with the pan.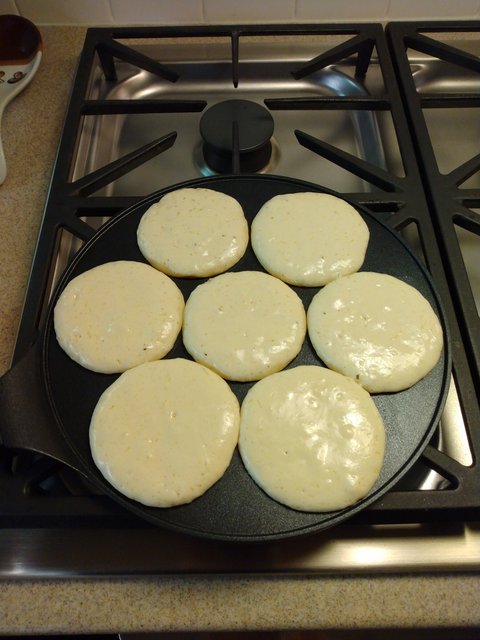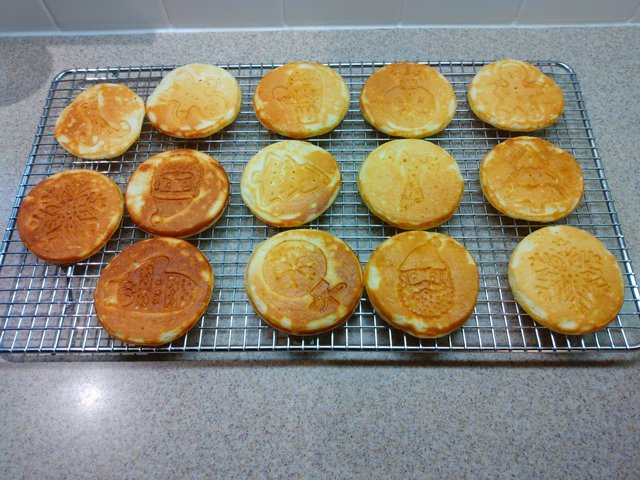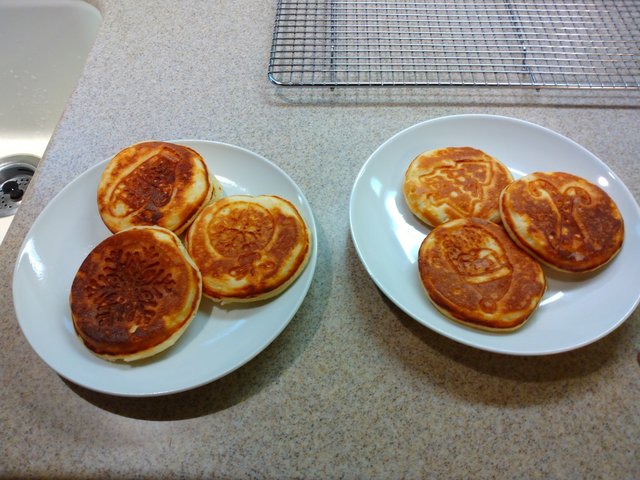 For the ATK Best Buttermilk Pancake recipe I used, I got four full batches (28 pancakes). Hadn't tried the recipe before; it's a keeper.
https://www.wpr.org/recipe-bes...mericas-test-kitchen
The patterns are cute and I think kids would love them. If I see a non-patterned pan at Aldi I may pick it up and pass this one along to a friend with kids/grandkids. They also have a large flat pan for making crepes. Based on the nonstick properties and even heating of this one, I would definitely recommend Aldi if you're looking for a crepe pan. They're not always in stock; you may have to check the Aldi ads or review sites to see when they show up at the store, but that does seem to happen pretty regularly.
We 've already gotten nine bucks of entertainment out of this one!

--------------------------------
We are all visitors to this time, this place. We are just passing through. Our purpose here is to observe, to learn, to grow, to love… and then we return home. - Australian Aboriginal proverb

Bazootiehead-in-training