well-temperedforum.groupee.net
My Peloton Arrived Today!
28 July 2020, 08:33 PM
Cindysphinx
My Peloton Arrived Today!
quote:

Originally posted by Amanda:

quote:

Originally posted by Cindysphinx:
It's $110 a month for 39 months, then $40 a month after that.

I paid that for our family gym membership, so we're almost breaking even.

Works out well for a family all of whom use it. For a singleton, not so much, though.
Yeah, I totally get it. You need a lot of things to break your way to get any decent exercise equipment -- funds, space, reasonable pre-existing knowledge about form so you don't get hurt.
I do wonder how permanently Covid has changed our lives. Will people be more cautious about being in groups? Are gyms a thing of the past?
It's hard enough to get exercise without all of these new considerations and roadblocks.
28 July 2020, 09:37 PM
CHAS
When I was bicycling a lot I had a trainer that would use my bike.
The best workout I had on that was when watching a NFL game. Rode through the entire game in front of the TV.

--------------------------------
After seeing how some people wear their masks I can understand how contraception fails.




28 July 2020, 09:50 PM
markj
I've used them all.
Here is a cool set of pedals made by Schimano.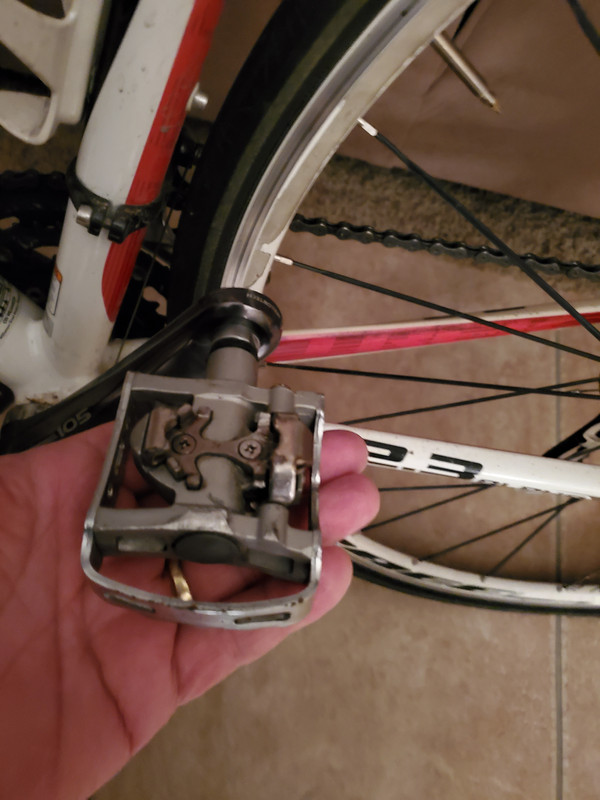 It is two sided with a conventional, non-cleat side for when you want to just jump on the bike without putting on the shoes. Makes for a quick and easy spin on the trainer too.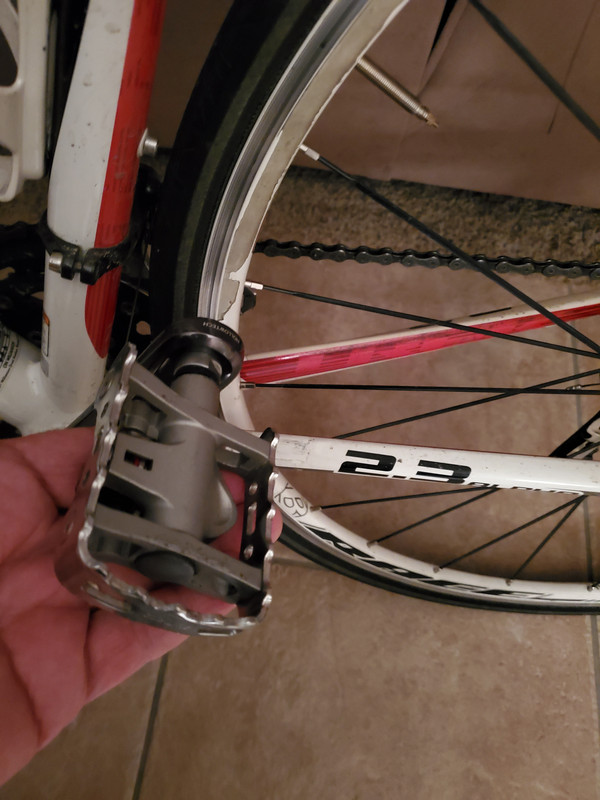 My mountain bike shoes and cleats. My road bike has pro racing pedals that are very lightweight, carbon fiber, etc. Different and much more secure than than the mountain bike cleats.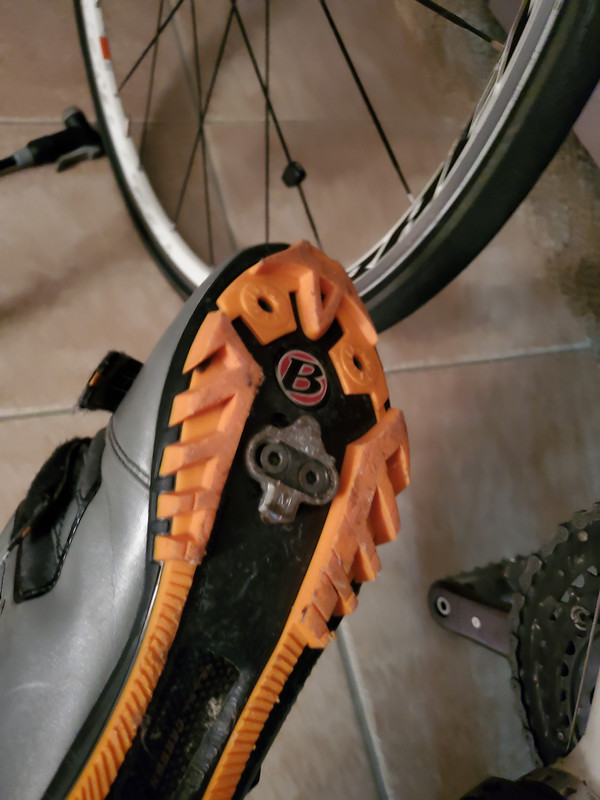 Mrs. Mark's bike mounted to the Cycleops Fluid trainner.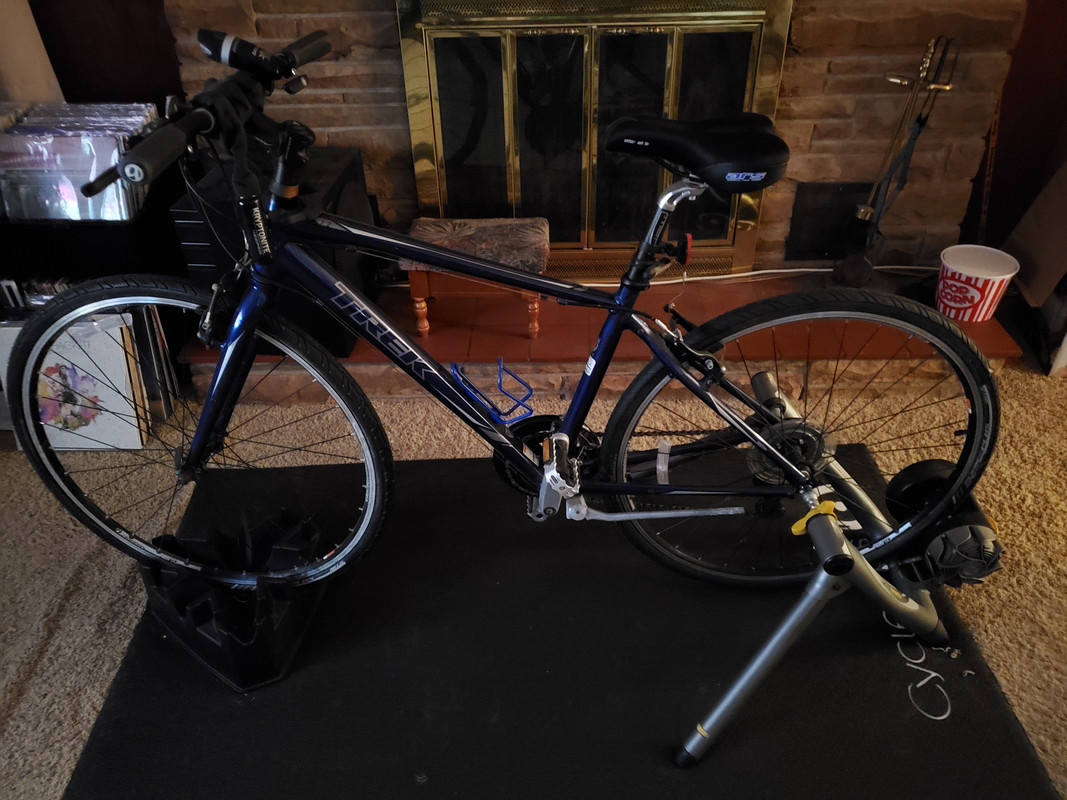 The TREK 2.3 (my first road bike) I use on the trainer.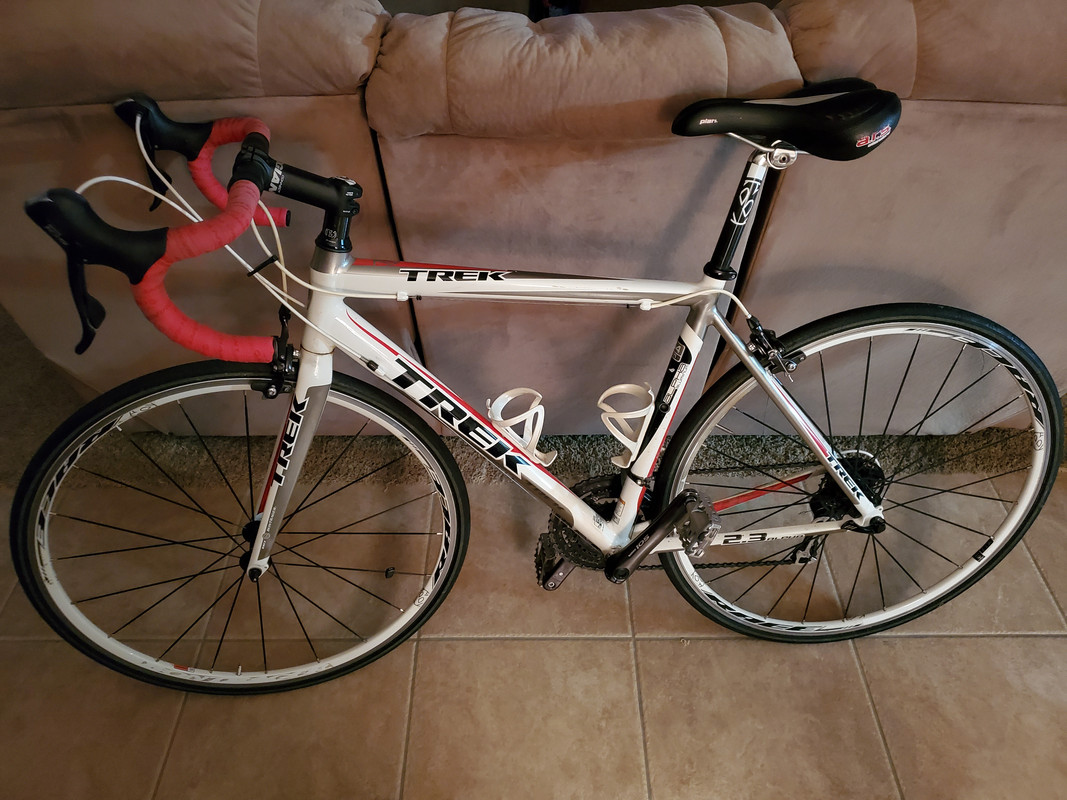 It takes a couple of minutes to swap the bikes out. We get the comfort and fit of our actual bikes. The trainer is about $350 with app, BlueTooth, ANT+ etc. Our trainer is an older version with no apps or BlueTooth. Strictly mechanical.

--------------------------------
Shrink the damn military industrial complex already!
28 July 2020, 09:55 PM
ShiroKuro
quote:

I do wonder how permanently Covid has changed our lives. Will people be more cautious about being in groups? Are gyms a thing of the past?
I wonder this a lot too.

I wonder if I'll ever get to make music with my friends again, or if it's going to be all solo from here on out.

01 August 2020, 12:29 PM
piqué
Inspiring thread, Cindy! Because Covid coincided with my rehab from knee replacement, I've been working out more than I used to. It's a major problem for me, though, that I can't use the weight training machines at the gym. I have a cheap, foldinmexercise bike that I rude while reading the nyt every morning for 30 mins. And I have a monthly membership to unlimited zoom pilates classes, so I do that about 4 days a week. Plus Grotiman's wife is is holding zoom Feldenkrais lessons every Friday, which is great for total body integration. And I ride my horse six days a week and do barn chores seven days a week. AND I've been saddlepacking into the backcountry once a month. That requires really hard core strength and stamina.
And yet my weight does not budge. Maybe I'd be overweight if I wasn't doing all this. That's a scary thought. I'd love to lose just ten pounds. I've been creeping up a pound or two a year for a long time.
But your post has given me an idea--take the couch out of our den and replace it with a high-end used exercise bike, a treadmill, and some kind of weight training apparatus, and workout while we watch tv instead of falling asleep on the couch with an ice cream spoon still clutched in my hand.

--------------------------------
fear is the thief of dreams
01 August 2020, 01:00 PM
Cindysphinx
Yeah, I hear you, Pique. We knee patients have to stick together.
I've been riding the bike more or less every other day. Actually, more. But I need to pace myself because I don't want to risk an overuse injury.
I'm still figuring out what works best.
I don't like riding in the middle of the work day, like some of my colleagues do. It stresses me too much to think an emergency might come up at work. After work and before dinner is best.
I've discovered that the music matters way more to me than the instructor. So I search the playlist of a class before I commit. And you can adjust so you hear more music and less instruction. And I am using my Bluetooth speaker to really rock out.
The community piece is interesting. I do notice that riding with/against other women in their 50s inspires me to push. I don't like getting passed. And you also see your personal best, which pushes you to try to top it. That has been helpful because I am a world class slacker.
I've started with 30 minute rides, then five minute cool down, then 15 minute arms, then 10 minute stretch. I need to add 5 minutes of core too. Ugh.
I have to say, it is hard work. I sweat like crazy. I'm still nursing a foot injury, so I haven't been able to run and see if I'm faster.
So far, so good.