Does This Avatar Make My Butt Look Big?

Minor Deity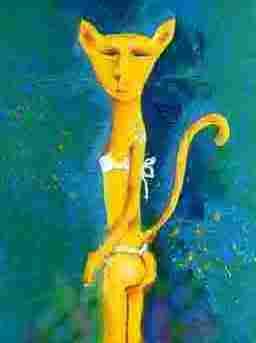 | | |
| --- | --- |
| | posted |
After an 8-week wait, my Peloton finally came. For those keeping score, I cannot remember the total price of the bike. But it is $63/month for 39 months (no interest, so $2500?), plus $40/month for the subscription. My order was the bike, the cleats, and a bike mat. I did not spend $100 (or $125) for Peleton's shoes because I have shoes. I have a 30-day trial period.

Two mask-wearing guys showed up to deliver and set up the bike. Per Covid, they will assemble it by your front door and leave. However, it is common knowledge that for a tip they will carry it up the stairs and put it where you want it. Money well spent. My bike now lives in MS's bedroom.

Step one was to put the cleats onto my own bike shoes. Immediately, there was a problem. These cleats were incompatible with my shoes. I dropped everything and went to REI to buy new shoes. The REI guy explained that people have been buying bikes and accessories like mad, and they can't keep much in stock. They had just one pair of women's bike shoes in my size, which fit like a dream. The REI guy installed my Peloton cleats for me, and I paid $150 for the shoes. Dear God, that is a lot, but I am glad I didn't buy the Peloton shoes sight unseen. I have all kinds of weird appendages and bumps and things on my feet, and these REI shoes are perfect.

The next step was settling on a fun screen name. After considerable thought and consultation with everyone I know, I settled on "WokeBoomer." Seems to fit.

Now, a couple of my work colleagues have Peloton bikes and were eagerly awaiting mine so we could do a ride. You "Follow" friends, you encourage each other to ride, and you high five each other. We decided on a 7:30 p.m, 30 minute live ride with over 5,000 people in it.

I haven't been able to spin since February, and that 30 minute class kicked my butt. I tore my shirt off and flung it to the floor after about 10 minutes. The music was really good -- I was familiar with every song. I finished at around rider 3200 out of 5200 riders, which is humbling.

Spinning is not my favorite kind of exercise, but I think this bike is going to do great things for me. I run, but I cannot run far enough and fast enough to get this kind of work-out. And back when I was spinning, I was so much more agile at tennis. Not to mention how this will help me continue to fend off pre-diabetes, which has been stalking me for years. I must say, the bike itself is very solid and comfortable. Even the seat is comfortable. Better yet, I no longer have to get on a bike at the gym that is covered in RandomManSweat.

I'm keeping the bike.

If anyone wants one, I have a promo code that gets you $100 in accessories (so, the shoes or the mat). PM me.