well-temperedforum.groupee.net
The Larrivee Forum VI Guitar
10 December 2021, 02:56 PM
markj
The Larrivee Forum VI Guitar
Our weekly progress update photos...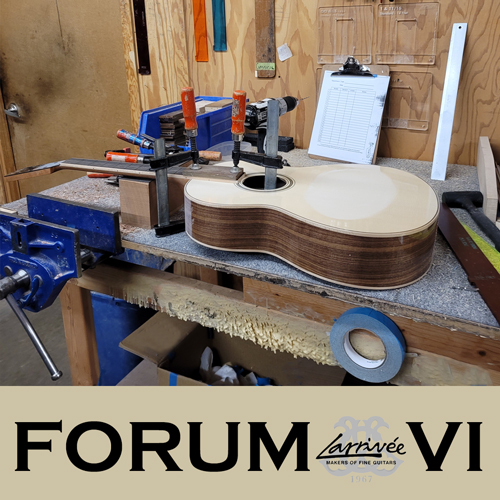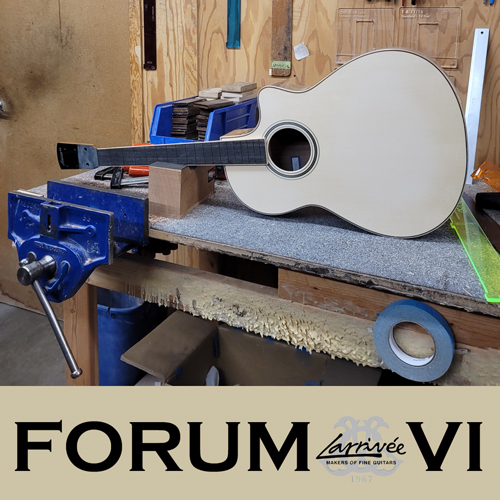 10 December 2021, 04:01 PM
ShiroKuro
This is such a cool experience! Not only to get a custom made guitar built to your specs, but to have these regular progress updates, what fun!!
10 December 2021, 05:18 PM
wtg
That is very, very cool.
So what's the ETA at Chez markj?

--------------------------------
Take only what you need and leave the land as you found it - Arapaho proverb

Bazootiehead-in-training




10 December 2021, 07:02 PM
markj
We are not sure if Santa will bring them or if they will be on his "late delivery sleigh". If not this month, then most likely sometime in January.
The hardest part will be waiting the 24 hours to allow the package to acclimate before opening the box and exposing the guitar to the indoor temps after a long journey from California to Wisconsin, in the winter time.
Fast temperature swings are not good for the finish. In days past, certain finishes would get what is known as "checking" in the surface if the temp went from cold to hold too quickly.
14 December 2021, 05:10 PM
markj
more photos today... The inlay on the 12th fret had two large "dots" placed on each side for "balance". I like the simplicity of this build. That inlay is the only "bling" on this build.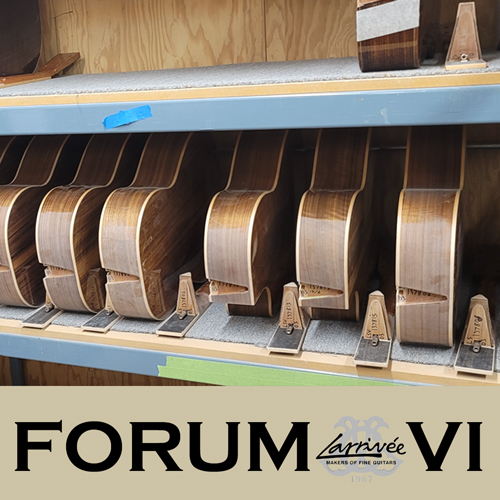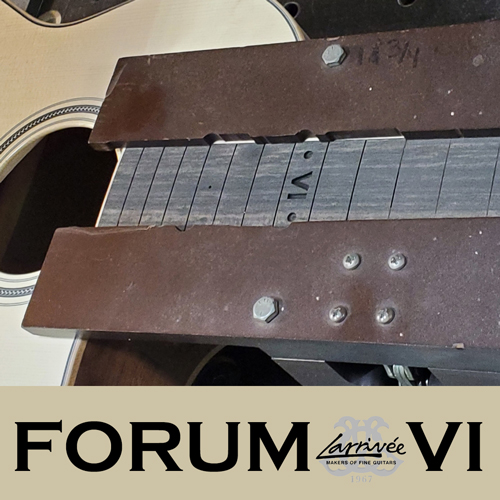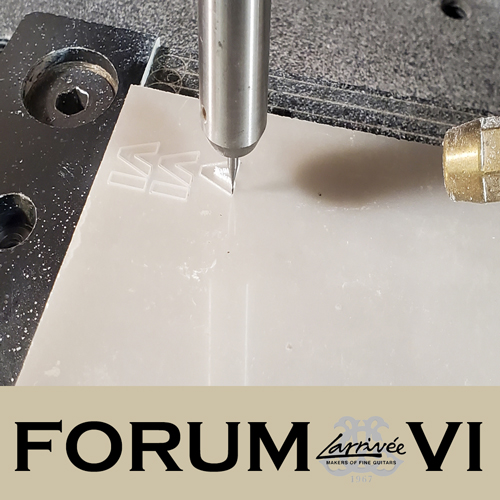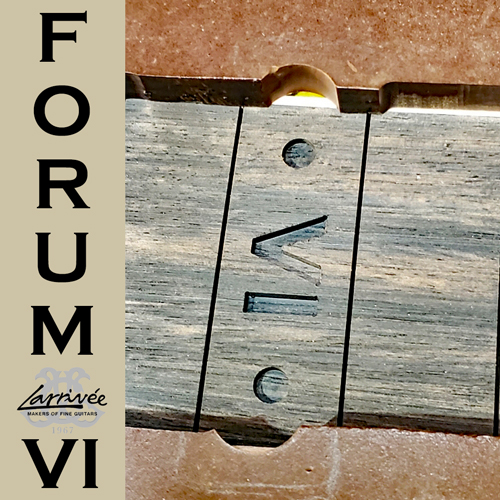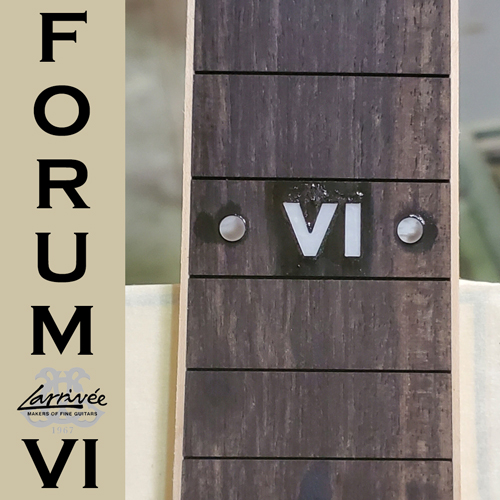 15 December 2021, 12:21 AM
markj
Two photo updates today! Installing the frets...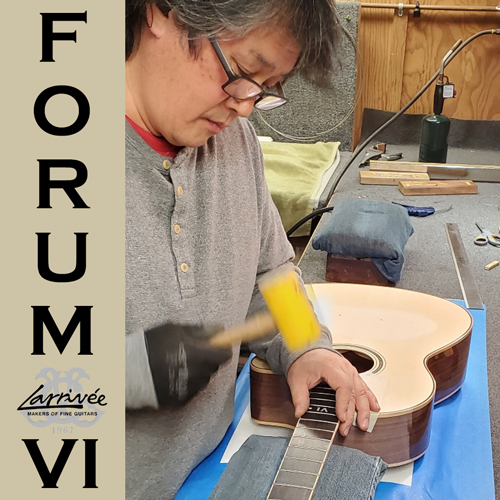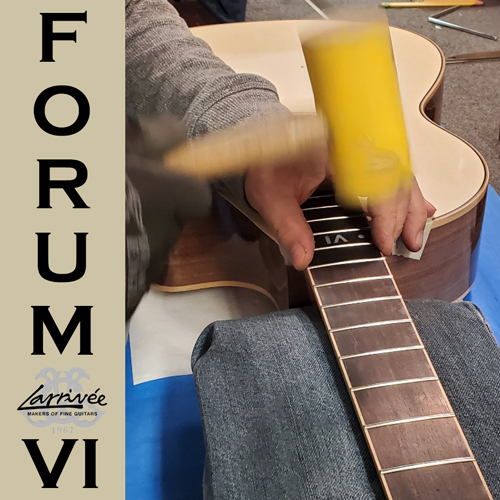 22 December 2021, 06:02 PM
markj
The final photos of some of the guitars that did not ship out today.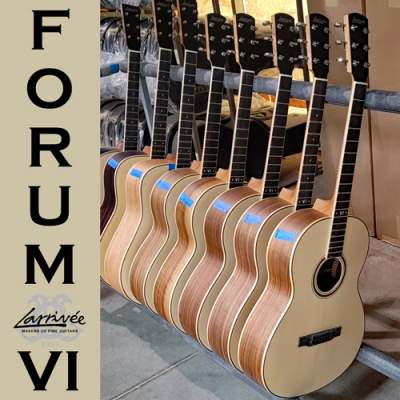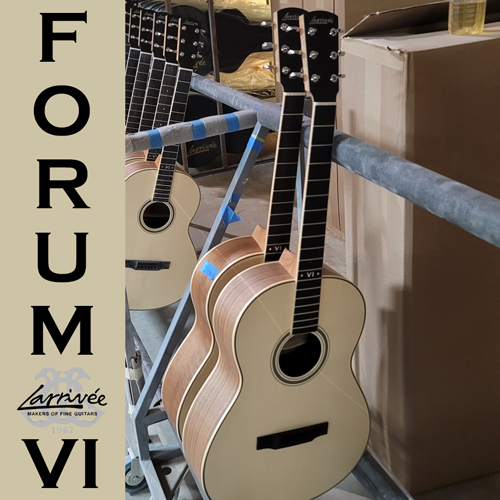 Mine was already packed up and in the process of shipping out.

Not expecting it to make it before Xmas morning but I am thinking that next Monday will be the day.
Coming in from the cold, it will sit in the box, unopened for 24 hours. That is going to be the most brutal part of the wait. lol
23 December 2021, 12:45 PM
wtg
So if we don't hear from you for days, we'll know what you're doing....

--------------------------------
Take only what you need and leave the land as you found it - Arapaho proverb

Bazootiehead-in-training




23 December 2021, 03:29 PM
ShiroKuro
Yay, how exciting!!
27 December 2021, 08:39 PM
wtg


--------------------------------
Take only what you need and leave the land as you found it - Arapaho proverb

Bazootiehead-in-training




28 December 2021, 01:08 PM
markj

lol
It was in Canyon TX at 5:10am. I am not expecting it until tomorrow at the very earliest. Due to the weather, it could be Thursday or even Friday.
29 December 2021, 09:44 AM
markj
It's in Countryside, IL. So close!
Maybe today.
29 December 2021, 11:15 AM
markj
One of the forum member's first impression of the Forum VI.
quote:

Waiting to walk my VI around the block was excruciating! But the wait was over earlier this morning, and with a fresh cup of coffee I made my way up to the music room full of anticipation. Tuned her up as I marveled at the beautiful wood, the exceptional craftsmanship, the intoxicating aroma of the wood. I even tried to count growth rings on the top for a few minutes as I sat there feeling like I'd been blessed with something truly special. I counted 23 years of that tree's life in a single inch in one area just outside the soundhole, and that's to be considered "master grade" by many. And then I played, played until my fingers were sore. Played until my ears, and my heart, told me that this guitar is, truly, something special. Not just because I want so much for it to be so, but because Jean's love for the wood and all of his guitars, because of John and Matt carrying that forward every day and having a crew of amazing employees that must feel that and believe in what they're doing, because all of that shone through magically as my fingers brought forth all the sounds and tones that make a guitar special. I sincerely hope that all of you, either waiting for, or now exploring your new Forum VI guitar feel as blessed as I do at this very moment. There's some real magic in these guitars.
29 December 2021, 05:58 PM
wtg
More

(I'm so excited for you, mark....)

--------------------------------
Take only what you need and leave the land as you found it - Arapaho proverb

Bazootiehead-in-training




04 January 2022, 01:46 PM
markj
It arrived today at 11:45 am. Six days from the first day that it was "Out for Delivery".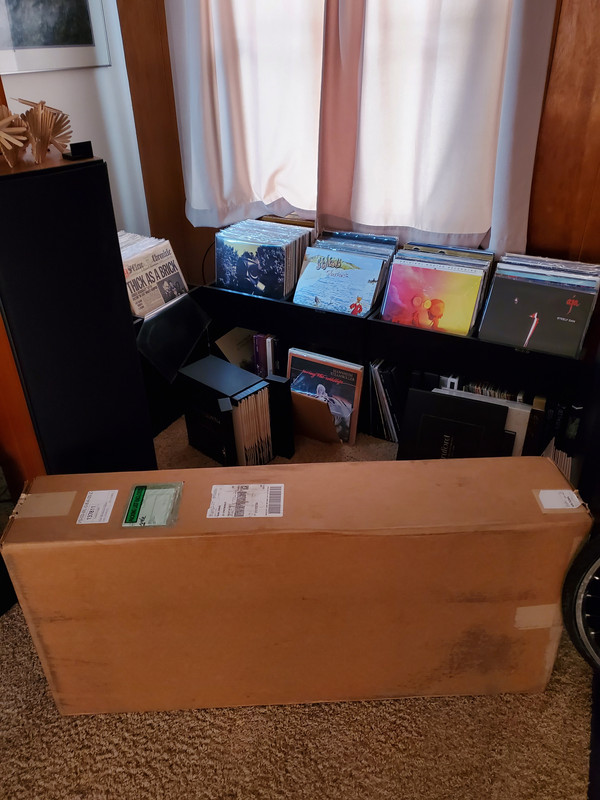 It took a strange trip over the past 6 days...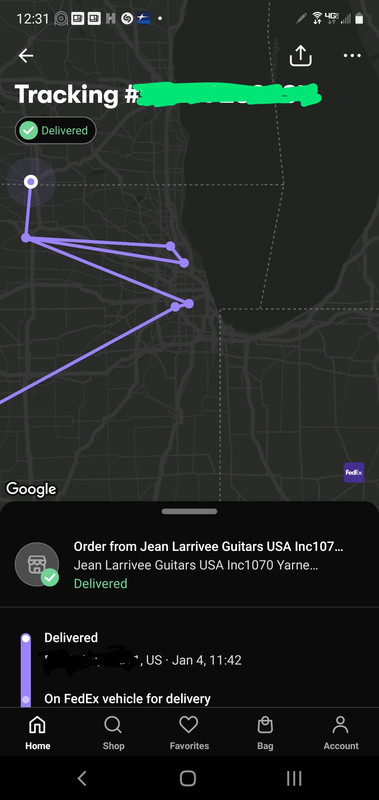 I have to let the box stay unopened for 24 hours to permit the guitar to acclimate slowly to the temperature inside the house. This is the longest 24 hours of the whole process.