The Larrivee Guitar Company has, over the last 16 years or so, produced five "Forum" Guitars.
A history of these guitars is at this link:
https://toonz.ca/bose/wiki/ind...C3%A9e_Forum_Guitars
These are guitars have all been designed by a group of Larrivee forum members that are interested in buying such a unique, limited edition, custom made instrument.
The Forum VI was spec'd out almost 10 years ago but never materialized for whatever reason. There is a link to the discussion page for the Forum VI 2012, on the page I linked above.
Back in May 2021, we started talking about actually getting a Forum VI spec'd out and we spent about 30 forum pages figuring out what we all would like to see in a guitar made exclusively for us forum members. I was 20 days, and 9 pages late into the discussion. I had not been visiting the forum as often as I used to as I tend to do with all forums. lol
Having a group of forum members settle in on the design of this guitar in about 30 days, made an impression on Jean Larrivee. He was all on-board with making our dream come true. The entire family is involved with the creation of this guitar. Jean has selected the woods, a combination of American Walnut for the back and sides, Austrian Alpine Spruce for the top, and African Mahogany for the neck. It is based on their LS or LSV ( V = optional venetian cutaway) classical body. It will have their Hybrid Scalloped Bracing for the top and be a 12 fret body join, which will give it a nice warm and punchy low end. It will be rather spartan with no fancy bling or inlays save a Roman numeral VI inlay at the 12 the fret. No other fret board markers except for the small micro dots on the side of the fretboard binding which is usually Maple. It will be constructed using all solid wood.
John Jr, has been posting progress photos to the Forum VI Waiting Room thread. It's getting closer to completion every day. Very exciting!
I ordered the LSV version with the venetian cutaway.
Maybe some of you might find the following photos interesting.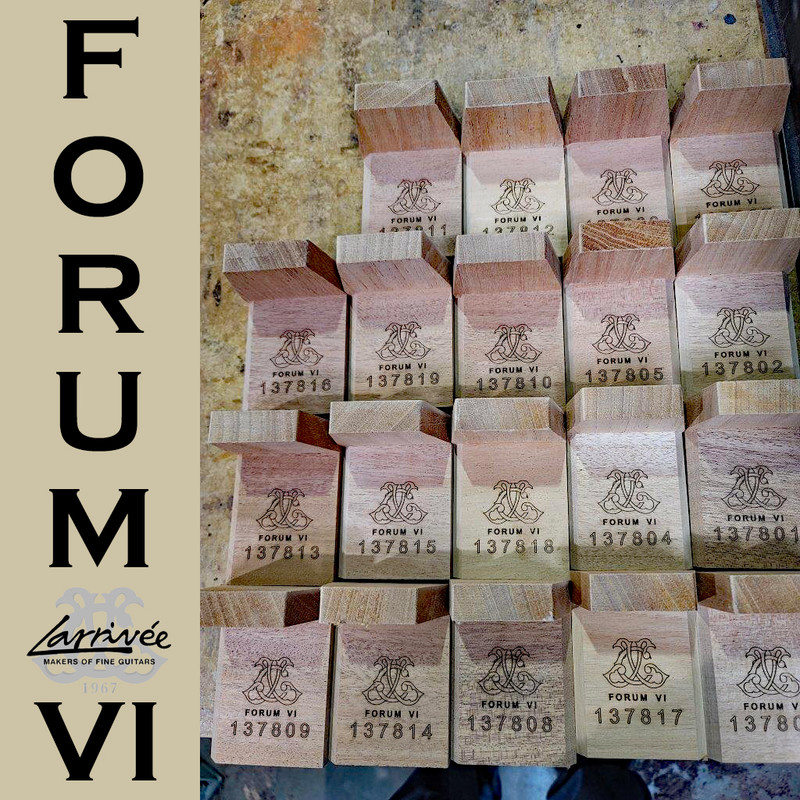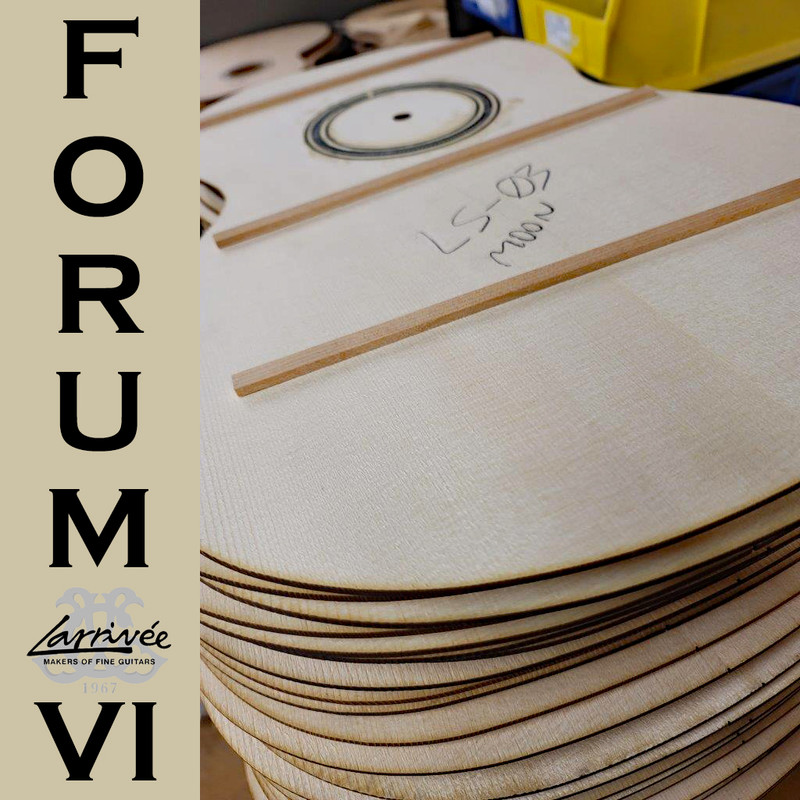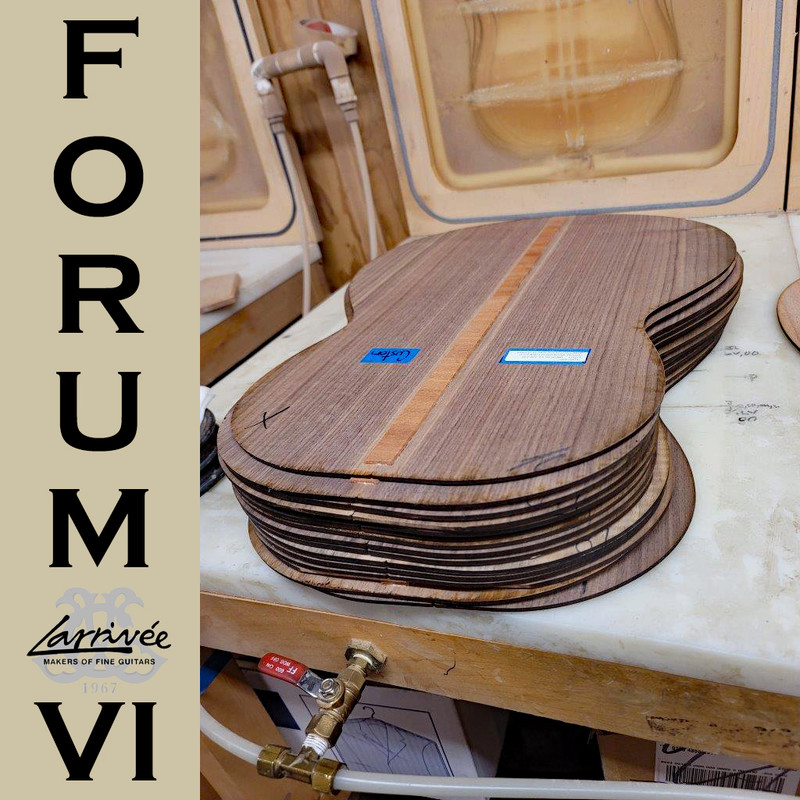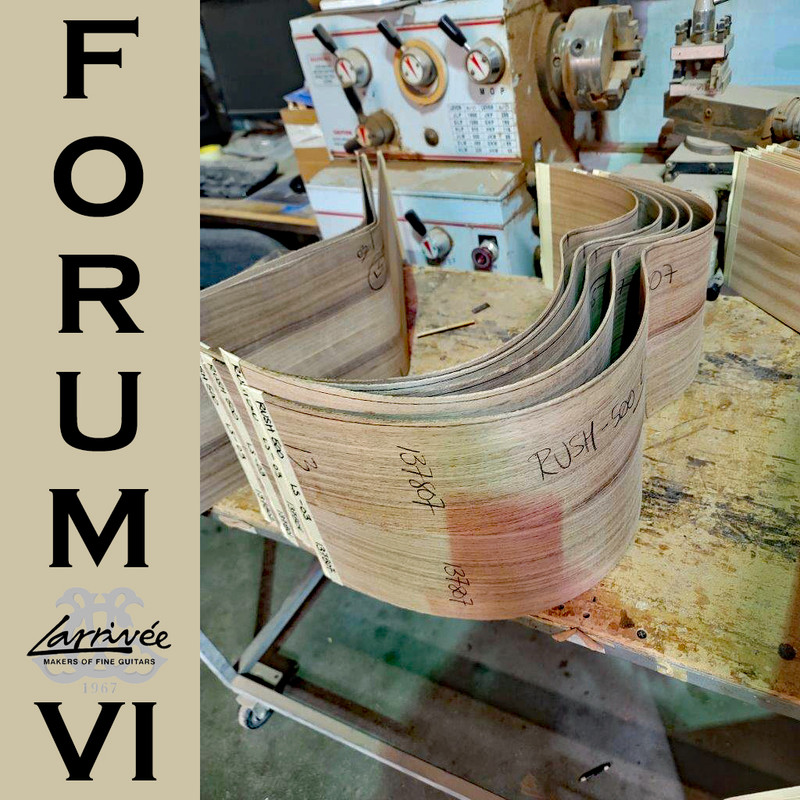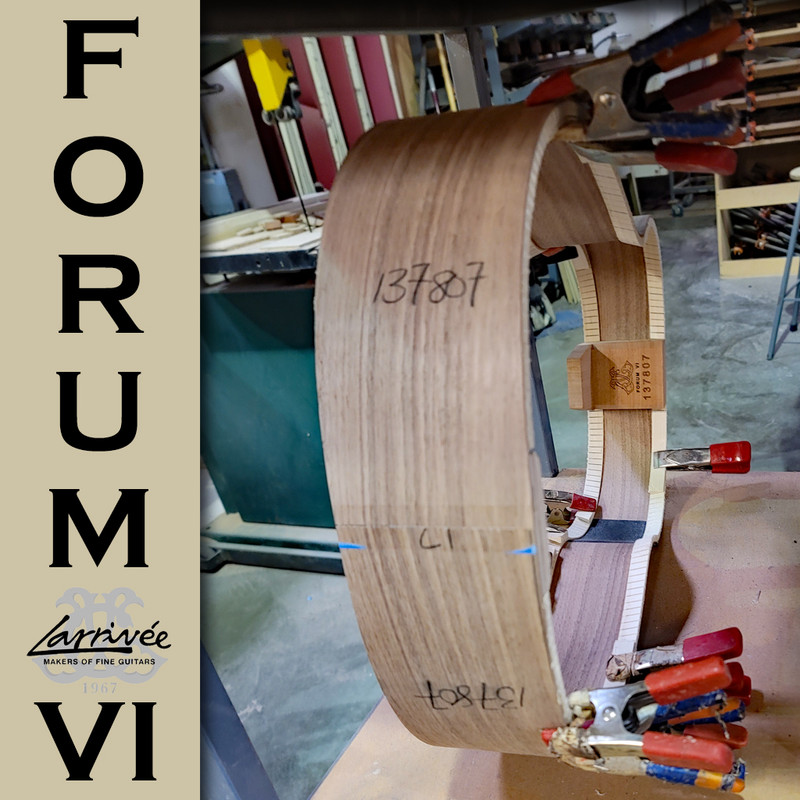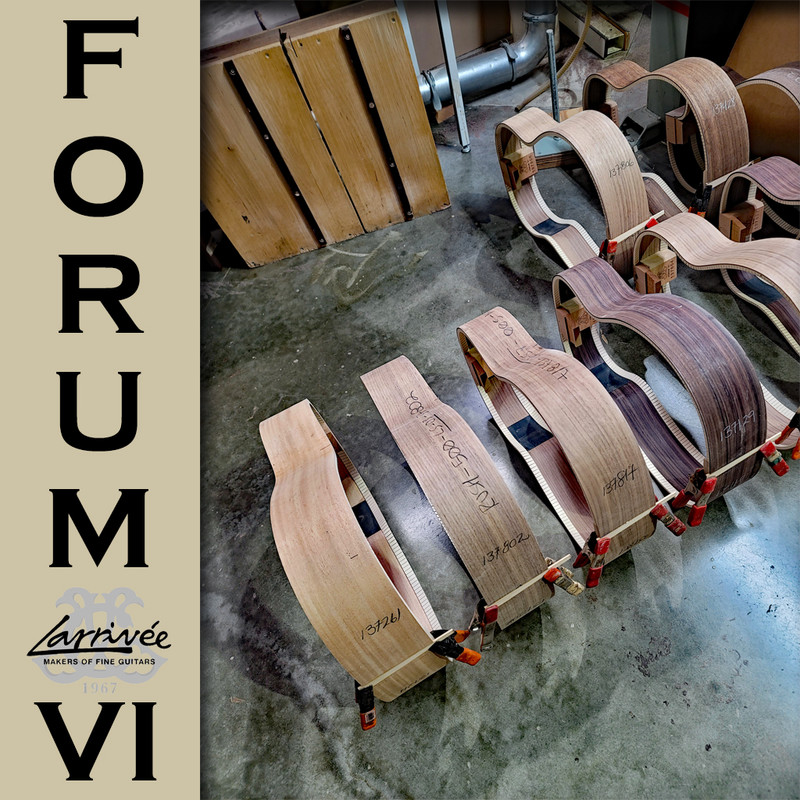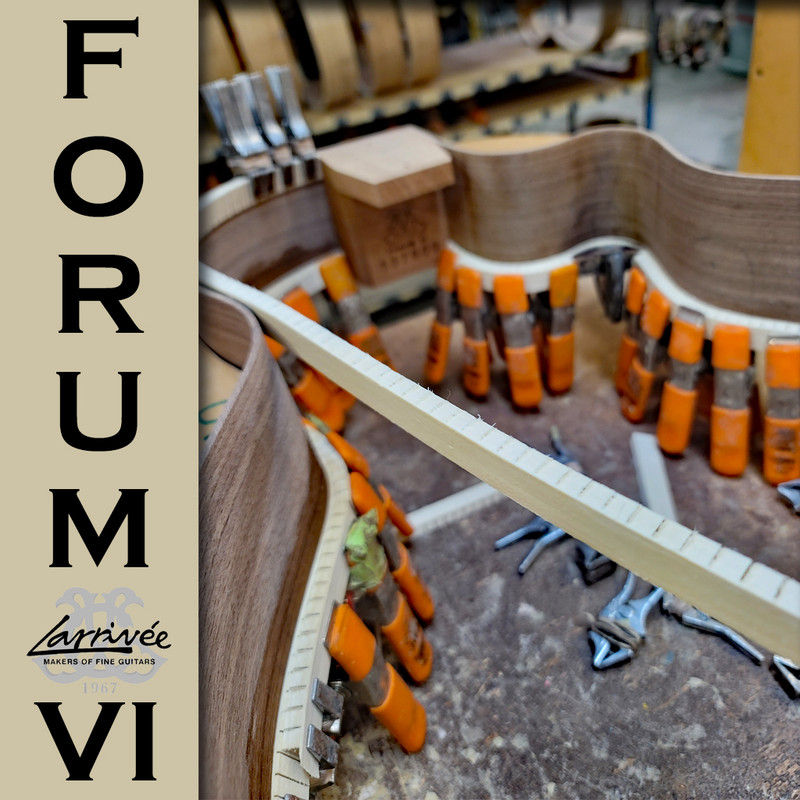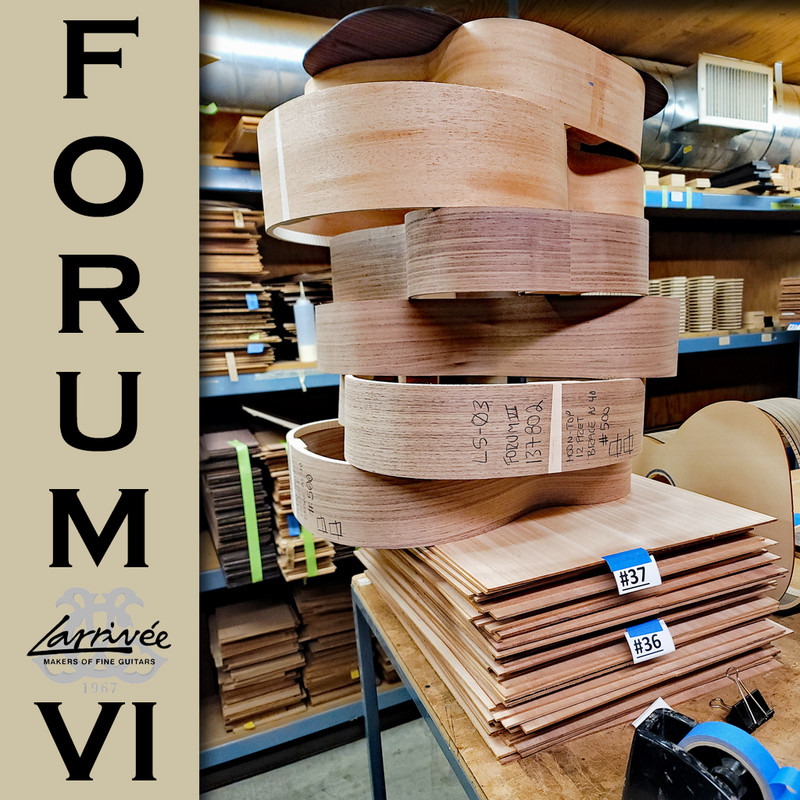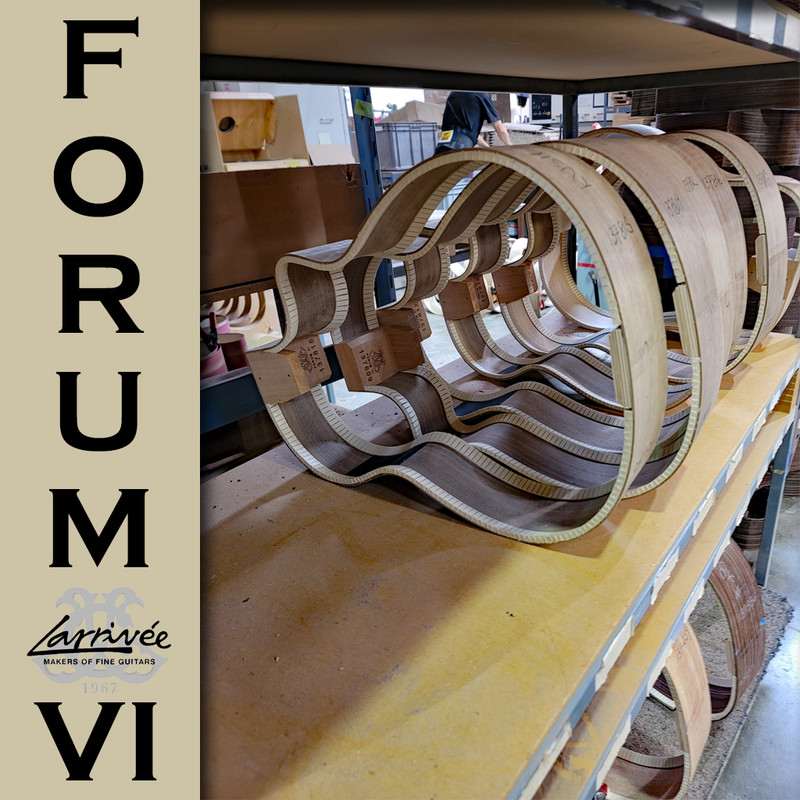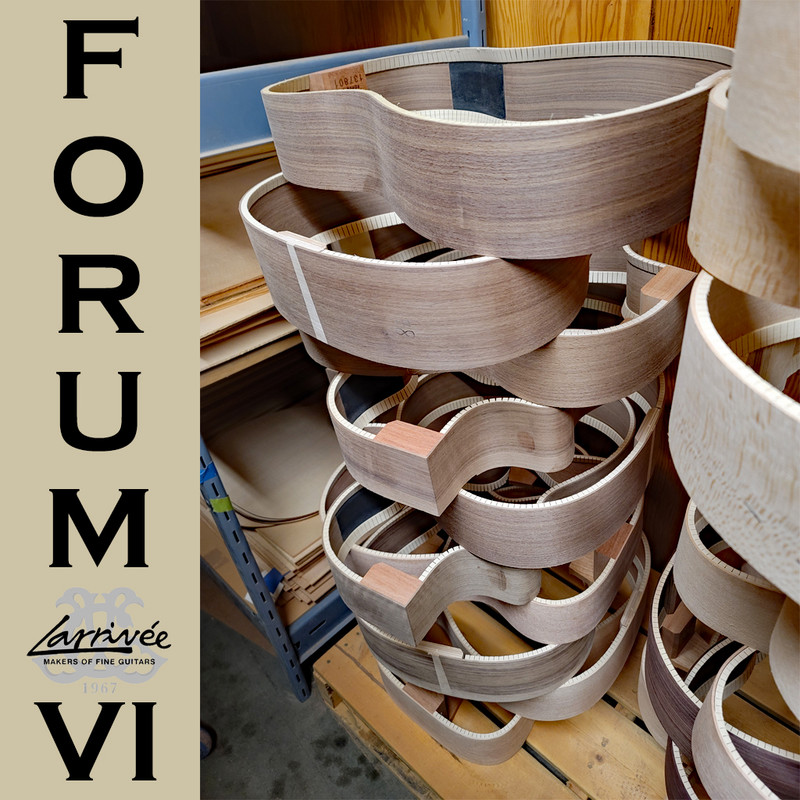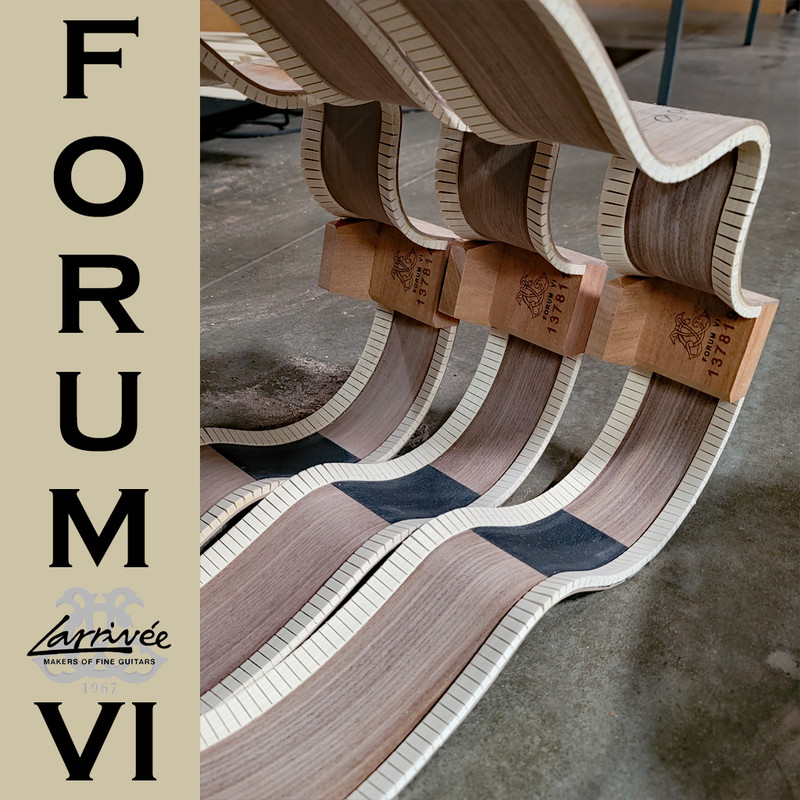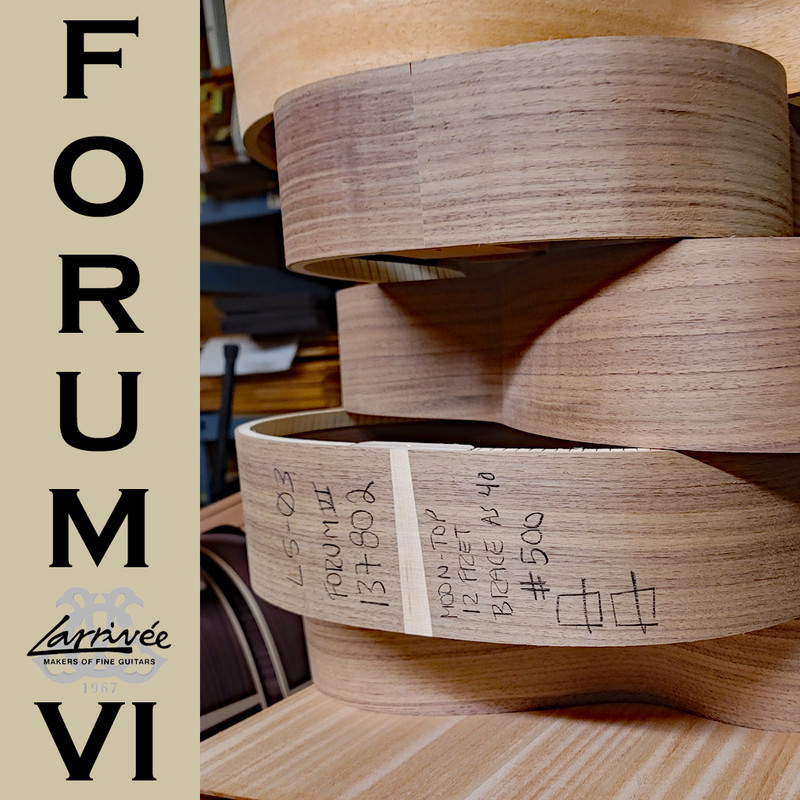 Forum VI Guitar
• LS-03 Walnut Custom
Custom Spec
• Austrian Alpine Spruce "Moonwood" Top
• 12 Fret Neck Joint
• Scalloped Bracing
• "VI" 12th Fret Inlay
• Custom Signed Label
Options
• Venetian Cutaway
• Left-Handed
• LR Baggs Pickup