01 July 2020, 08:00 AM
jon-nyc
On this day in 1858
On this day in 1858, the joint Darwin/Wallace papers on natural selection were read at the Linnean Society in London. It was the first public presentation of the theory of evolution by natural selection.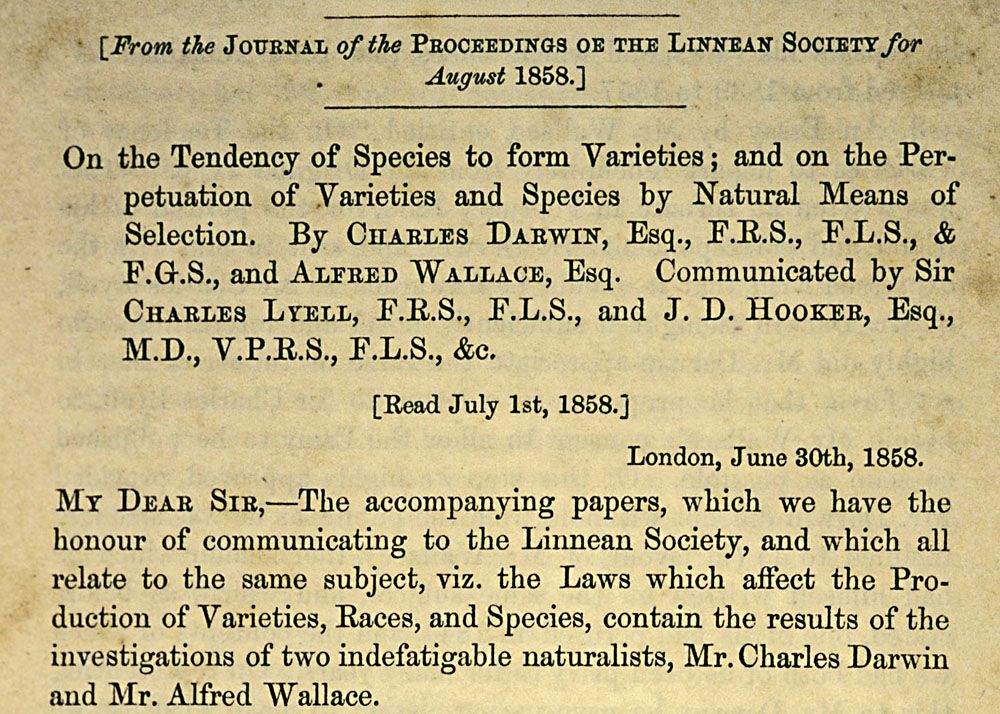 01 July 2020, 11:24 AM
Daniel
It's a theory of "Laws." It seems to speak for God (or the Universe) as well as for mankind.
I understand the theory. I don't see any convincing proof for it. It's also routinely used in a reactionary way to rationalize all manner of social injustice.
These are just my personal opinions. I like history a lot, including original documented sources.
Thanks for sharing it with us.
01 July 2020, 11:34 AM
jon-nyc
Just curious, what part of the theory are you unconvinced by?
Random mutation? Or the idea that mutations might differ in the extent to which they affect an organism's ability to survive (and reproduce) in a given environment?
Seems to me that's the necessary and sufficient definition of evolution. Everything else is just a detail, and for sure Darwin got some details wrong (he knew nothing of genes, for example).
Well, mutation may well not be random in a true ontological sense, but other than that, the above seems to me to capture evolution's 'essence'. If those two statements are true, evolution necessarily occurs. And if evolution doesn't occur, one of those two statements must be false.