Never in a million years would I have ever thought I would be a record collector.
I think this makes me admit that I am now, officially such an animal. 
Last Saturday, Mrs. Mark and I were innocently shopping for used records at our local record shop.
We had been in a few times in the recent past. The couple that own the place are super nice and enjoy talking about music, stereo gear, etc.
So, the guy says to Mrs. Mark, "Hey! We got some Beatles in, if you want to take a look."
And he showed us to the table where this was sitting.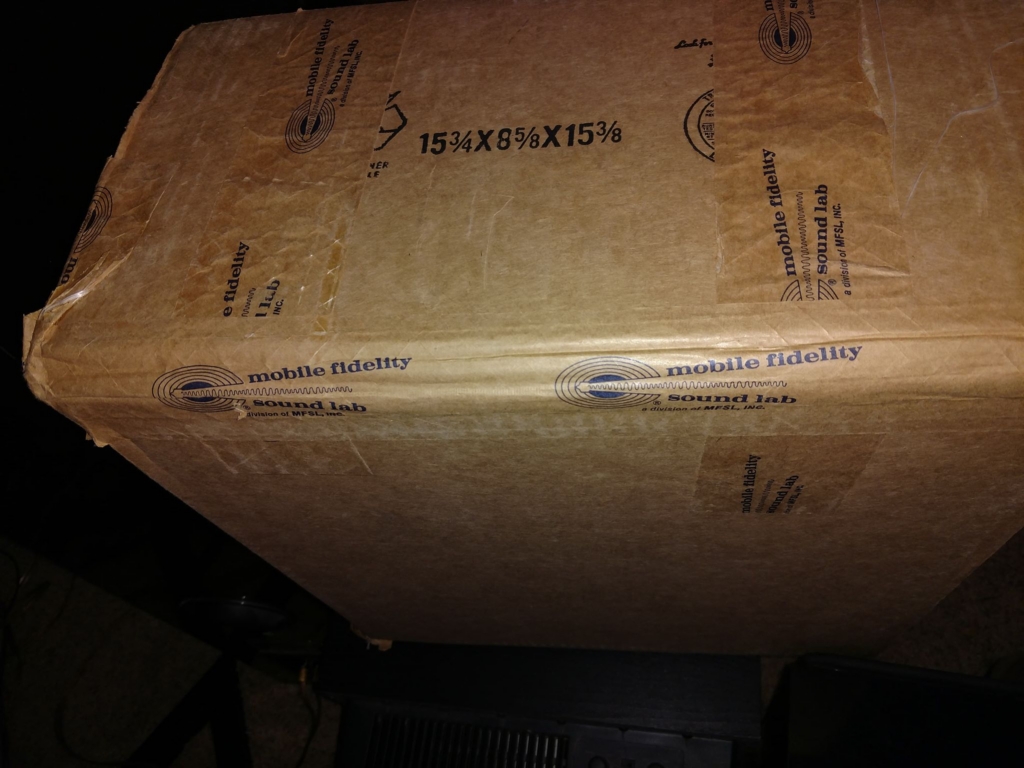 What exactly are we looking at? 
Well! This is something very rare and very special. It's a Factory Sealed box from 1982. Inside are all of the Original Master Recordings of the Beatles studio albums, pressed and packaged by Mobile Fidelity Sound Lab.
HOLY SHIIT! SERIOUSLY?  
The father of the record store owner purchased three of these brand new in 1982. He paid $300 each for them way back then. He opened one and has enjoyed listening to them over the years. The other two he stored in a climate controlled room and always stored vertically. He gave them to his daughter to help the record store. Whatever she got for them, would go into the business. 
And now we own one. 

 The other one sold last year. (for $300 more than what we paid for ours.)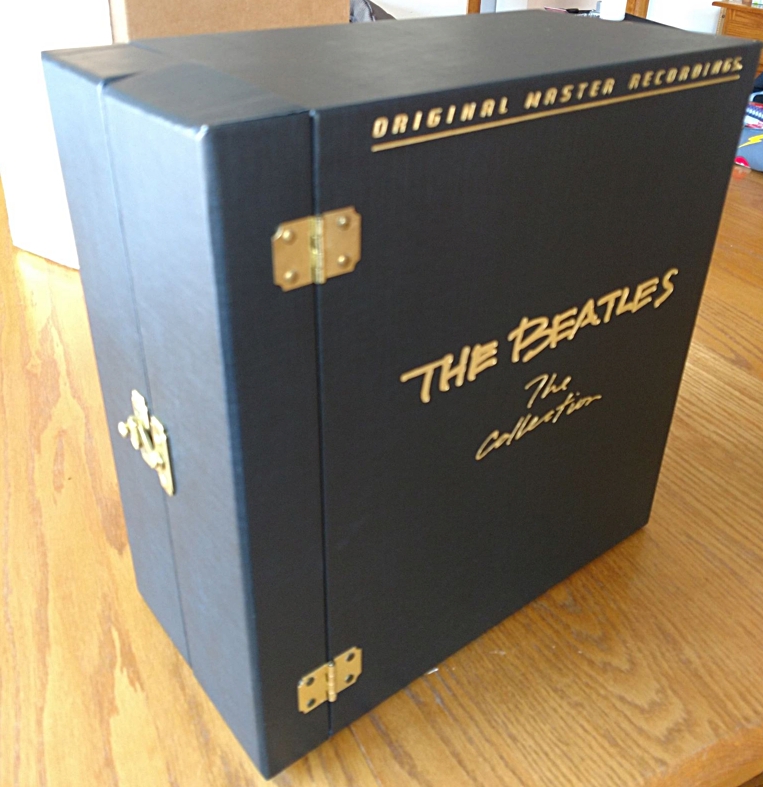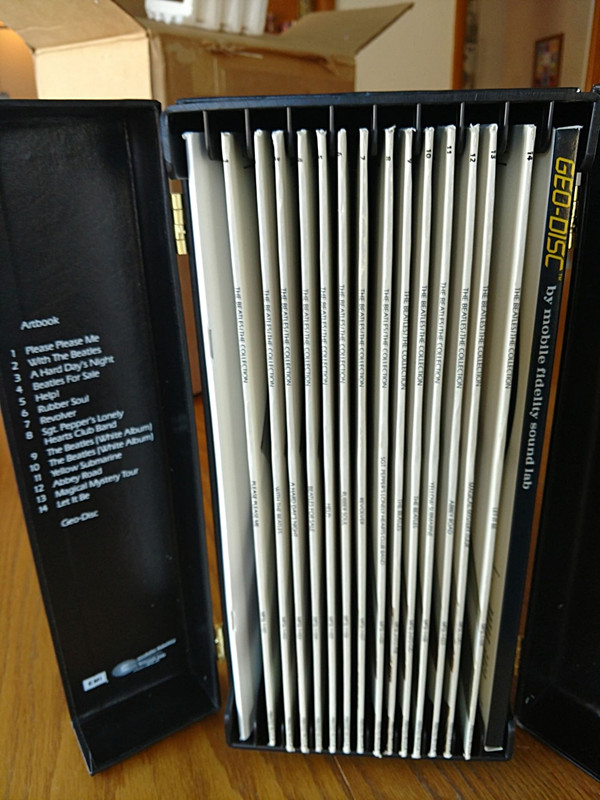 These are some of, if not the best sounding records I have ever heard. Complete silence between songs. The mastering of the pressings is as good as it gets. 
We have been listening to one album every night since we brought them home last Saturday. Tonight it was Revolver. Tomorrow, it's Sgt. Pepper's. 
Our record collection just jumped in value, considerably.  Depending on condition of course, I have seen this box set sell for as little as $500 but most pre-owned examples are in the $800-$2000 range. Unopened have sold for $3,800 and one is on the market currently with an asking price approaching $5k. They were asking $1,800 for the box. We offered substantially less and they accepted. We paid on the low side of the middle of the current used market. It was more than I ever imagined spending on any record box set, or even a Beatles box set. I am not even a huge Beatles fan. It was gift to the most special person in my life and the smile on her face and the continuing nightly smiles as we listen to these incredible albums, made it worth every last penny.
I have been enjoying listening to all of the albums so far. I had not heard several ( and I mean several!) songs before. They sure were a mixed bag. Most of their lyrics are just silly love and breakup songs. The "interesting" stuff is still to come in our Beatles listening marathon.
And, I am officially, a vinyl record collector.


--------------------------------
Shrink the damn military industrial complex already!