Does This Avatar Make My Butt Look Big?

Minor Deity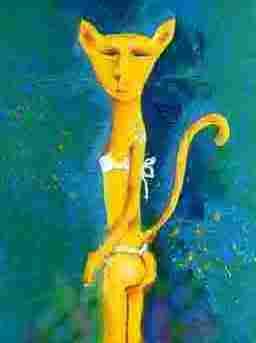 | | |
| --- | --- |
| | posted |
You may recall that Oldest Sphinx got engaged in December 2019. Found a venue for a wedding in Asheville, NC, where groom grew up. Venue is a brewery, which they booked in Feb. 2020. Rooftop ceremony, cocktails under the stars, family-style catered dinner and dancing in the event space. 125 people planned for June 12, 2021.

They are about to cancel the event. They do not think there is a realistic chance the country will be far enough along with Covid that they can risk bringing a big group together. Oh, sure, they could hang on and risk it, but it's time to start booking vendors, so they would be taking a lot of financial risk. Even if the guests are willing to risk it, the venue is not permitted to hold the kind of event that was contemplated under current state Covid rules. The event would have to have a smaller guest list, no cocktail mingling hour, with cafeteria-style service and socially distanced seating (people have to stay at their tables with no mingling or dancing).

OS and groom don't want to bother throwing (and paying a lot for) an event that will not be fun. Once they cancel, they need to figure out a plan, as they are unwilling to postpone their date for a variety of reasons.

The new plan is a wedding with 23 guests (just the immediate family on both sides). They would like to book a snazzy country house big enough for a catered dinner (outdoors, weather permitting), and with lots of spaces that will make for nice pictures.

Trouble is, many available places say "No weddings" in their listings.

I think we can book one of these homes, have a ceremony in the back yard or porch or whatever, have a seated, catered dinner, and spend the evening drinking and talking or whatever. That OS will be wearing a white dress and holding some flowers is unimportant. "No weddings" to me means no DJ, dancing, tent, chairs tearing up the lawn, scores of people clogging the plumbing, people throwing rice and releasing doves, parking for dozens of cars, liability issues, vendors moving furniture around. I think we can truthfully tell the owners we are having a "family reunion."

OS thinks we have to get permission to have a "wedding." She is worried a security camera will capture her in a white dress and we'll be escorted off the property by the local authorities.

What do you all think?