Say a person wanted to have a Yamaha C7 in a cozy second-floor piano room. Say that piano is 7'4" and 913 pounds. How hard is it going to be to get that thing upstairs?
The stairs go straight to the second floor with no intermediary landing or turn, so that seems good.
The turn at the top seems possibly problematic, so much so that when we remodel the room at the top of the stairs, maybe we should put a door there for maneuvering purposes. It's not like this is the only bunglesome item that might ever need to make it up the stairs. I think that this might solve maneuvering problems.
However, I can't figure out how to get more than two people on the staircase to lift it, and two people can't carry 913 pounds up a flight of stairs. Do piano movers have specialized equipment to help with this?
Here's the floor plan, the photos I currently have of the stairwell, and the lovely room that will eventually house the piano. I hope. Perhaps I'm going to have to trade down, just to get something that'll go up the stairs.
The piano room is on the bottom left, labeled Primary Bedroom. The room labeled Second Floor Kitchen is the future Primary Bath, with the Primary Bedroom to its left. The Second Floor Kitchen's partial wall will be finished off during the bathroom conversion, and I suppose it's possible that a door could be at the top of the stairs, but that's not the preference.
Glimpse of stairs from future primary bedroom.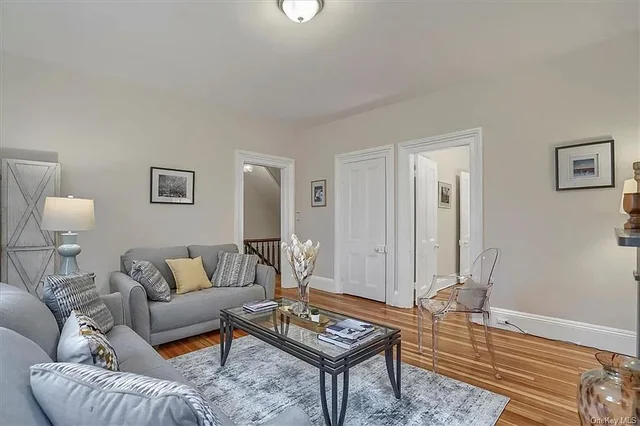 Future piano room.
The fireplace is not functional, so we don't have to worry about piano safety. The radiator, alas, is, so piano placement will be tricky. I have never had radiators before. Can the radiator be turned off to an individual room? We will be installing split systems for A/C, which can supply heat.
Otherwise, I love the room. The window overlooks a lovely street of trees and Victorian homes.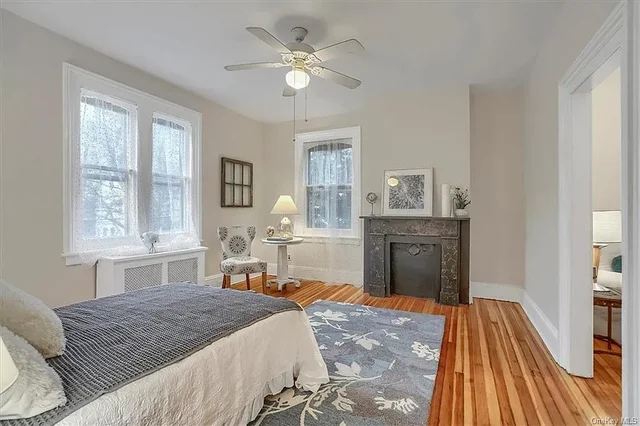 So any thoughts on how I can get my piano up there?