well-temperedforum.groupee.net
Piano advice for some friends
02 July 2020, 04:16 PM
Mary Anna
Piano advice for some friends
We have some friends who are moving and don't want to move their piano, so they asked our advice. we told them that it might not bring much in a sale and that donating it for a tax deduction might be their best bet, but we also said that we'd consult the collective wisdom here.
It's an older piano, a small spinet that the fallboard calls a "Minipiano," and I'm not familiar with the make. Any thoughts?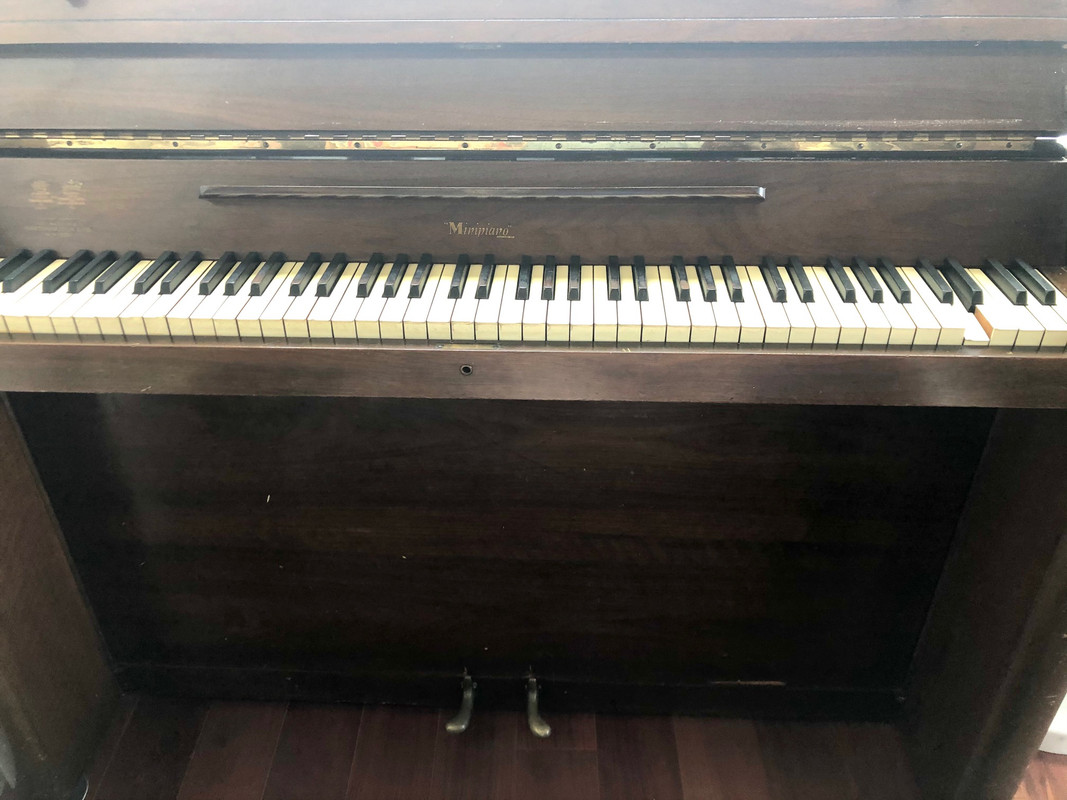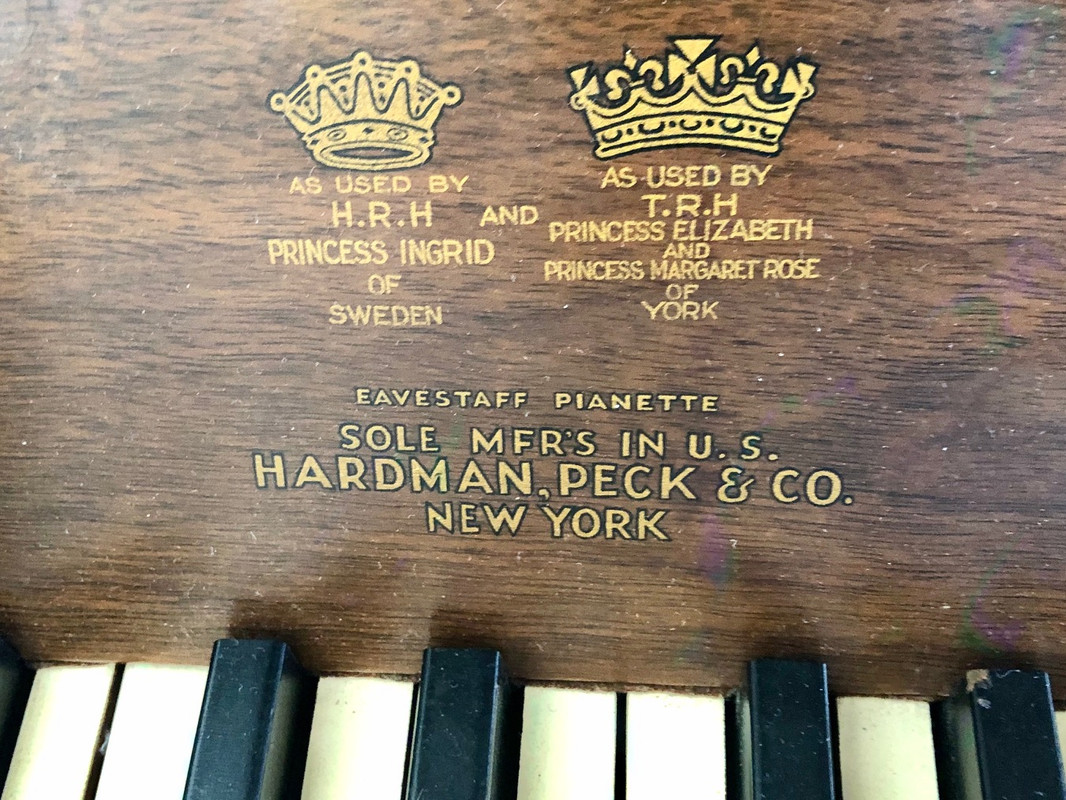 02 July 2020, 04:47 PM
rontuner
I just tuned one of those today!
They are tiny, more compressed inside than a normal spinet.
With so many people downsizing and pretty much giving pianos away, even decent pianos aren't going for much. That being said, this isn't a decent piano...
They may be lucky to find someone to take it away for free, though someone may be interested in the oddity factor??
Facebook marketplace might be a good start, but a local facebook group is better - it seems there are always families looking for a little piano, no matter how much I tell them not to consider a spinet!
sorry
02 July 2020, 05:26 PM
Mary Anna
That's what I figured.
And we kinda already told them that, but who wants to be the one to tell somebody, "You're not gonna be able to sell that. I hope you don't have to pay somebody to haul it away"?
02 July 2020, 05:35 PM
jon-nyc
I heard those are highly valued in Nigeria.

--------------------------------
If you think looting is bad wait until I tell you about civil forfeiture.
02 July 2020, 05:54 PM
Piano*Dad
quote:

Originally posted by jon-nyc:
I heard those are highly valued in Nigeria.
Jonnnnnnnnnnnn~

Well, that D7 isn't going to do anyone any good.
02 July 2020, 06:21 PM
ShiroKuro
Yikes, and a sunken key...
Yeah, tell them, apologies, but it's not good news!
03 July 2020, 08:24 PM
rontuner
It is lighter than other pianos, so that could be a plus for someone trying to get it in to their place cheap!
04 July 2020, 07:37 AM
markj
PSO

--------------------------------
Shrink the damn military industrial complex already!
04 July 2020, 10:03 AM
CHAS
Freecycle might help.
freecycle.org

--------------------------------
My life has been full of terrible misfortunes, most of which never happened." – Michel de Montaigne




04 July 2020, 12:18 PM
jodi
I think you are lucky if you don't have to pay somebody to take some of these pianos out of your house.

--------------------------------


Jodi
http://todayatmydesk.weebly.com
I would be truthful since they seem to respect your advice...
You may be paying someone to have it removed.
It has lived its life.

--------------------------------
The earth laughs in flowers
04 July 2020, 06:57 PM
CHAS
Have had too many people ask for my advice who then turned on me when they did not like the advice.
I would avoid them.

--------------------------------
My life has been full of terrible misfortunes, most of which never happened." – Michel de Montaigne