Originally posted by wtg:
I'll see your oak 1x4x6 and raise you some inch and a half thick maple butcher block, 3 feet by 3 feet: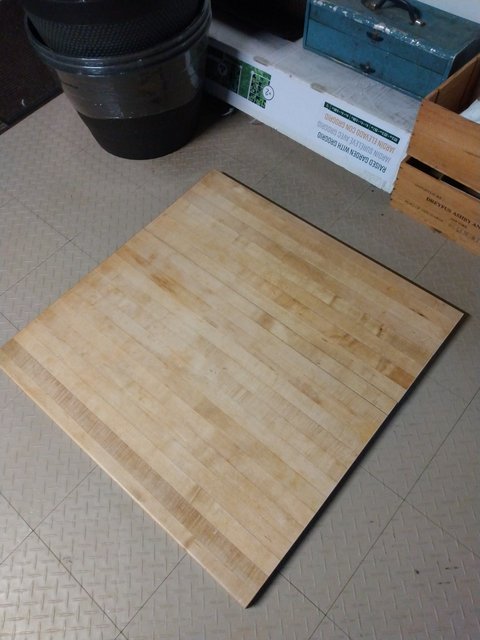 Free. I scavenged it today from the guy who lives across the street from my friend. He's a retired architect and said it was what's left of their old kitchen table. Before that, it was a reference table in the offices of architects Perkins and Will, the designers of the First National Bank of Chicago.
The pieces need to be reglued; what you see in the pic above is actually four or five separate sections that have come apart. I have no clue what to do with it. Thinking about making a base for it to make a table and using it for who knows what.

I couldn't leave that beautiful maple on the garbage pile....if I don't use it, I'll put it on craigslist. It has to be worth something.