So I bought a little desk for a corner of the living room, something to put my laptop on. Ordered it from Wayfair.
I needed some sort of task chair for the desk and started looking at Wayfair, thought I had some doubts about buying a chair I didn't have a chance to sit in.
I was reading the reviews for a cute task chair. The person said they didn't like it and thought it was overpriced (it was maybe $150 bucks). They said they returned it and went to Goodwill, where they found exactly what they needed for $2. I figured "hmmmmm...."
Went to the Habitat for Humanity ReStore in my town. Place has an odd selection of stuff. Found exactly what I was looking for. It needs a minor repair and it wasn't two bucks, but it was a damn sight cheaper than the stuff I had been looking at online.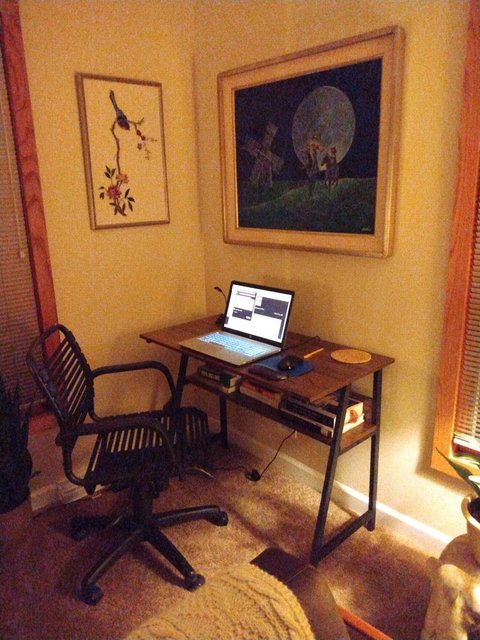 Also found some halogen bulbs for our dining room chandelier, and also some of those pencil fluorescents that we need for our kitchen undercabinet lights. The bulbs were a buck each, a total bargain; the big box stores charge $7 or 8. They were Sylvania to boot, and made in Italy. The made in China versions I've been buying at Menards or online are total carp, and way more expensive. This is the second time I've found these kinds of bulbs at ReStore; the last time was ten years ago and I bought out what they had.
And we supported Habitat! Win-win.

--------------------------------
We are all visitors to this time, this place. We are just passing through. Our purpose here is to observe, to learn, to grow, to love… and then we return home. - Australian Aboriginal proverb

Bazootiehead-in-training