Lord Emperor Mom
Minor Deity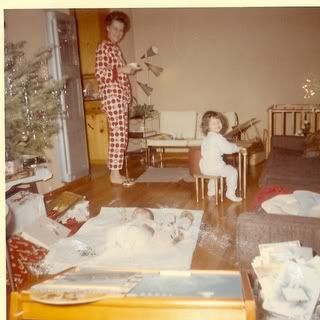 | | | |
| --- | --- | --- |
| | posted | |
That's an interesting suggestion to try different doctors. My doctor couldn't work me in, so I had a telemedicine appointment on Monday with his partner, who I did really like. We both thought I had bronchitis, so he treated me appropriately, I thought, with steroids and antibiotics. He was personable and his instructions made sense. I followed them.

The coughing was still miserable on Thursday, so I called for different cough meds. They called some in. Quirt thought they should have leapt right to the horsekiller level of narcotics, and I wished they had, but there's a protocol. Again, the treatment was appropriate enough.

Yesterday, I said, "I'm not better. I love telemedicine as much as the next person, but I really think somebody should listen to my chest." Nobody at my doctor's office could (or would) see me, but they're associated with a hospital that has an urgent care facility. They sent me there. There was literally no other patient there, so these people were not in a hurry, but one would have thought that I had interrupted the doctor's coffee break with a hangnail.

He and the nurse listened to me breathe and did not hear pneumonia. I think he mentally checked out at that point while I was trying to emphasize how debilitating the cough was. I have not slept in days. I'm not a person to press, which has not always stood me in good stead, but I did press.

He asked if I'd like a steroid shot. I said, "Sure!" I asked him what we were going to do about the cough and, though I never mentioned opiates, I had the distinct impression that he thought I was drug-seeking. He did give me prescription for codeine tablets, plus an antitussive that Quirt had used, but I truly felt that he thought I was making a big deal out of nothing. Finally, he said, "If you want an x-ray, I'll order one," making me feel like a hypochondriac being placated." His receptionist couldn't be bothered to help me figure out where to take the x-ray order, which resulted in me walking about a mile around a hospital in a debilitated state, trying to find out where I was supposed to be.

Two hours later, his nurse called and said, and I quote: "I need to talk to you about the results of the x-ray. It shows a little pneumonia. He's called you in an antibiotic. Then she prepared to hang up but I stopped her long enough to say, "Wait! Wait! Do I keep taking the antibiotic I'm on?" He was sitting right there, because I heard him mumble something and she said, "Yeah, finish it out tomorrow." And that was it. No instructions on how to care for myself. No followup appointment. No instructions on what would trigger a trip to the ER. Nada.

I called my doctor's office who at first didn't seem to want to take my case back. "Just follow his release instructions."

Me: "THERE WERE NO RELEASE INSTRUCTIONS."

They decided to take me back.

Finally, today, I feel like somebody's paying attention. To accomplish this, I had to get the nurse on the phone, describe my symptoms in excruciating detail, state baldly that I was not a drug-seeker, and tell her that we needed a plan that didn't involve me calling an ambulance on Saturday night because I was coughing too hard to get myself to the hospital. (Quirt's out of town, monitoring my condition constantly by phone.)

This worked, as I will be picking up narcotic cough medicine potent enough to down Secretariat in an hour or two.

Here's my question. I am a sixty-year-old woman with a chest x-ray that shows a mild but real partial collapse of my left lung. How sick or how old does one have to be, exactly, to elicit any concern whatsoever from the people being paid to give care?

What happens to people who are unable to advocate for themselves? I'm sure it's not good.