25 March 2021, 08:28 PM
wtg
'Shrooms
Costco had these packages of mixed mushrooms from an outfit called
Mycopia.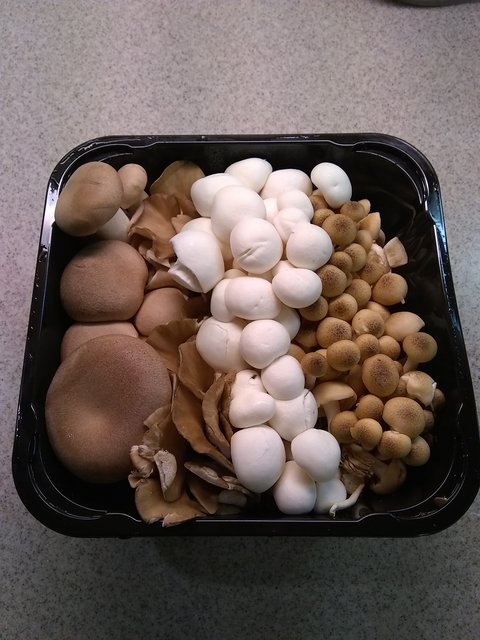 A few years back Costco had the maitake frondosa mushrooms from this same company. These are all cultivated varieties. I don't know what medium they are grown in, but the mushrooms are blissfully clean. Much as I love wild chanterelles, they're a PITA to clean. Not these.
If you like 'shrooms and your Costco has them, be sure to check them out. About $10 for a one pound package.
Oh, and from Mycopia's website:
quote:

WE'RE DEVELOPING STRAINS OF SPARASSIS, LIONS MANE, AND CULTIVATED MORELS!
Lion's mane! Morels!

28 March 2021, 08:00 PM
AdagioM
Oooh, looks like it's time for a Costco run!
28 March 2021, 08:53 PM
RealPlayer
The local Costco didn't have that the other day but I did find fresh shiitakes at a local market.